Are you a reels star ? Or budding reels star ? If you make the instagram reel videos and if you are looking for video color grading tutorial, then this blog is for you. In this blog we are going to discuss that how you can color grade your instagram reels video in just one click.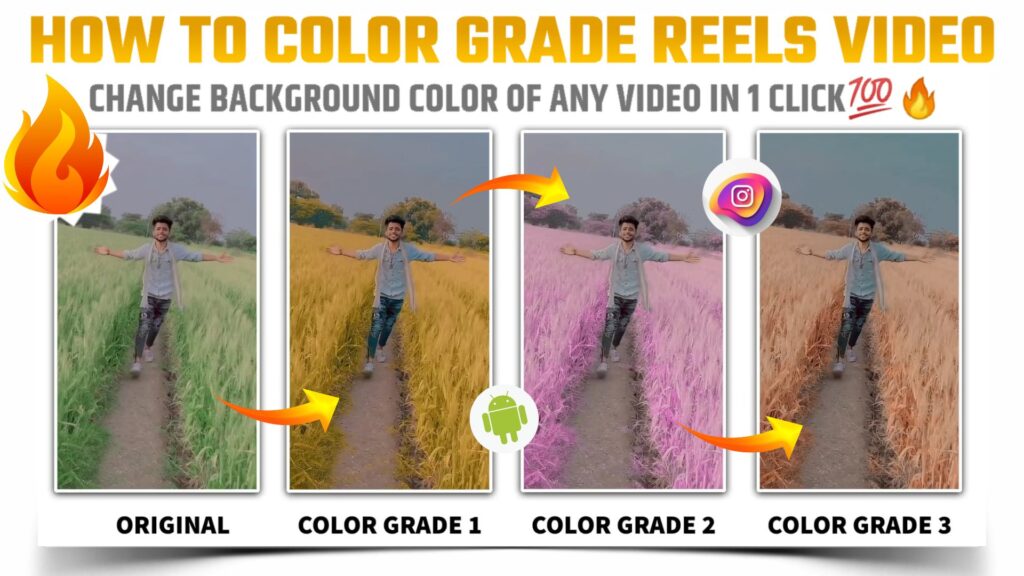 Nowadays color graded videos are in trend and i think you are aware about that and if you are from maharashtra region then you have definately aware about color graded trend. So by the end of this blog you are also able to color grade your instagram reels.
Beginning Part
To color grade the reels video you need to download the application called 3DULT. It is the best application for color grading or changing the background color of your video or photo by just one click. So, first of all download the 3DULT application form the download button given below.
Editing Part
After downloading and installing the 3DULT application, open it. Here you will get the home interface of this application. To colour grade or change the background color of your video, choose the gallery option. Now select and add the video, which you want to color grade.
After selecting the video you will get Basic and LUT option at the top. From these two options select the LUT. After select LUT you will see many color filters category over there but my favorite is Top 25. So choose the Top 25 category and apply the color filter of your choice.
In this Top 25 category you will get 30+ different color filters. So, you can choose any one of them according to your need. After select the filters you can also adjust the level of color by using the scale given on the right hand side.
Ending Part
So in this manner you can easily color grade your reels video in just one click. I personally used 3DULT application and it's very good for color grading and hence i am recommending to you. So just download the app and color grade your videos.
Now to save the video just click the right (√) sign above and save your video. If you face any problems regarding this video, then you can refer my youtube video. Link is given below.👇
If you had any queries about today's blog then feel free to share with us by using comment box. We will try to solve your queries as early as possible. Thank you for your valuable time 🙂